Vancouver's BEST Boudoir EXPERIENCE, as shared by our amazing clients!
We have Endless 5 star Google Reviews, here are a select few
"As a Queer, Fat, Genderfluid person, finding a safe space for capturing some very vulnerable photos was really important for me. Every moment of working with Michele felt kind, accepting, and positive. She has a magical way of ensuring you feel at ease in front of the camera. I struck poses I didn't even know my body was capable of making anymore! And as a result, Michele was able to create art. Art that I cannot believe depicts me! Art that represents me and my identity fully, accurately, and beautifully."
"From the minute Michele showed up at our house for our consultation and vision session, I knew it was going to be an amazing experience. Michele's enthusiasm and level of passion for her work is contagious! From the moment I stepped into the studio, I was excited and a little nervous about the shoot but Michele put me right as ease... it is her superpower! The entire shoot was such a fun and creative process. The images are stunning and we love seeing them up on the walls were we can admire them for years to come."
"I am just going to sat this once BOOK MICHELE!!! She is phenomenal, absolutely 💯 had the hands down best bodoir photo shoot. The level of professionalism and respect , no words to fully describe. My experience was epic!!! And guess what she is sooooo amazing, she won an award for one of my pictures, how awesome is that?!"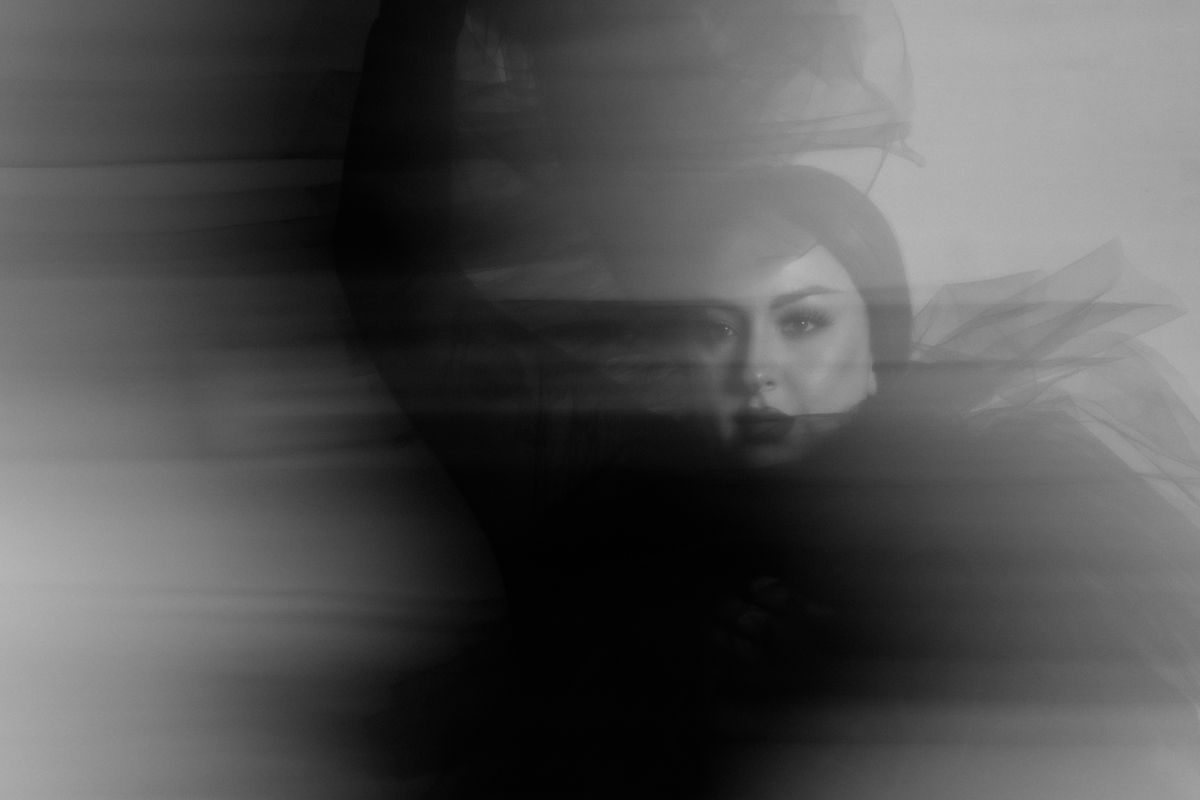 "Prepare for an uplifting and empowering experience through the lens of this wonderful human being. You won't regret the results. Do yourself a favour and book a shoot. You are worthy."
"My mom is featured in Michele's Fab 40 collection. Her photo reveal brought me to tears! When she saw the images, she gasped, turned to me and said "That can't be me! That's just too beautiful." Michele, you have a genuine talent and it shows in your work. You have an ability to connect with your clients, create a safe space for their genuine selves to shine through beautifully and an impeccable eye to capture those rare and precious moments on camera. Thank you, for capturing the true essence of my beautiful mama."
"Michele is one of the best photographers around! She is highly skilled and creates beautiful art, but she is also so kind, generous and makes you feel so relaxed and comfortable. She is my go to person for all of my professional photography needs. Highly recommended."
"My photo shoot with Michele was lots of fun and resulted in some incredible photos I will cherish for years to come. Michele created such a safe space in her studio where I felt comfortable and respected. Her high energy (and playlist) made the shoot a lot of fun. I definitely recommend every woman giving herself the gift of an intimate portrait session!"
"I love my Photos!
My experience from start to finish was easy, comfortable and more thenI expected! Michele is a pro! She also has a mack for getting you in the right position and has creative ideas! Thanks Michele for helping me bring out my inner vixen!"
"Michele is amazing! She has a gift with photography, and she's the girlfriend we all want in our lives. My experience was so fun, empowering, and comfortable, even though having my photo taken has always been outside of my comfort zone. Michele prepares you so well with what to expect, prices, etc. I will definitely book with Michele again."
"I can't even begin to describe how much fun I had doing my boudoir session with Michele! She is so welcoming and bubbly. She empowers you and makes you feel like a true queen. Her work is so creative and inspiring. Her style is unique, not like the usual boudoir pictures you see around. I will forever cherish this experience and recommend her work 100%!"
"Working with Michele was a fabulous experience. She is a calming force of nature and even managed to make sure I laughed and had fun. She is extremely professional and truly loves what she does. I'm so happy with how my photoshoot went and now I've even gained a friend."
"Oh where do I begin!! My experience at Mateus Studio with Michele and her girls was unbelievable. I had so much fun, from the time I entered the studio to the end of my photo shoot. Every detail of the shoot was well planned out, the extra clothing suggestions there was to pick from (I brought a lot of my own) to the hair and makeup. My favourite part was, I call this my Sassy Revenge photos. The "Look what you don't get now" a private joke. My laughter and smiles were the best pictures. I felt this was totally, what I needed, at this time in my journey of life. If you are thinking of this experience, don't hold back. It's well forth it, even in my sassy seasoned years. It's not just for the younger ladies', it's for "Me". The sassy classy, motorcycle rider with a beautiful heart."
"Michele is so easy to work with, she's very communicative and truly genuine, which made me feel comfortable being in a very vulnerable space. She directs well, so I didn't need to worry about knowing how to pose (which was a large concern for me). My photos turned out beautifully and I was so grateful to work with this cool, local artist and her team. Would 100% do it again.."
"Update! I have now done 3 shoots in total with Michele. Every time it gets better and better. My "Skin Deep" session ( where I was basically fully nude) was an amazing experience. If you're looking for some timeless, amazing, tasteful boudoir photographs of yourself, book with Michele. She will make you feel comfortable and confident through the entire process.

Very professional. I loved my shoot and the finished products. Michele is amazing!"
"Thank you so much Michele! I love the photos and the folio box! They will be displayed prominently in my living room where I can enjoy them every day. Some of them - even though I know they're me - inspire me to keep on with my goals and dreams. I see the spark of determination in her eyes. It's now as if I can't let myself down! Thank you so much again!!"
"Having recently turned 50 I wanted to do something for me.
This experience was fabulous. Michele is the greatest human.
I was really nervous and Michele made me feel so comfortable and was able to guide awkward me to produce stunning photos!! The ultimate girls day. I highly recommend this experience to every woman."
"Michele is an exceptional photographer who is passionate about celebrating women as well as encouraging us to own our sensuality. The process of working with her from my initial interest, to the actual freeing & fun photoshoot, to the end product went beyond my expectations. It was an amazing experience that I will treasure and the best gift I could have given myself for my milestone birthday. I highly recommend Michele for anyone looking to celebrate and embrace themselves or anyone they love.."
"Michele is an amazing photographer whether you are looking for branding shots for your business or intimate portraits for yourself or your partner. She's funny and she's able to capture my personality in her photos. I already have my next photoshoot booked!.."
"I cannot recommend Michele highly enough! Doing my first boudoir shoot with Michele was an incredibly empowering experience.

Thank you Michele for helping me see myself in a new light and encouraging me to acknowledge, accept, and celebrate my beauty and strength.

The entire session experience - from the pre-shoot preparation to the album reveal - was incredibly positive and thoughtful. I felt comfortable throughout and appreciated your light-hearted and encouraging approach. I look forward to doing it again!!"
"Michele made this photo shoot so easy and fun from start to finish. Her warm, bubbly personality and professionalism made me feel totally at ease. And the photos turn out amazing! I felt creative, and confident and sexy. Thanks Michele!"